Client
Copenhagen Malmö Port
Task
new website & annual report
Ship ahoy
Copenhagen Malmö Port (CMP) is one of Scandinavia's largest port operators and a full-service harbour in the Øresund region.
+1 million passengers
Add to that even more professional ship operators, all of whom require multiple kinds of information
2 countries
CMP manages operations in both Denmark and Sweden
WordPress
cmport.com was developed using WordPress
84 pages
In addition to the group's website, Marketsquare also develops CMP's annual report
Dock worker icons
Icons are an essential navigation tool for this expansive website. Various custom-made icons with the same style are used in both the website and the annual report.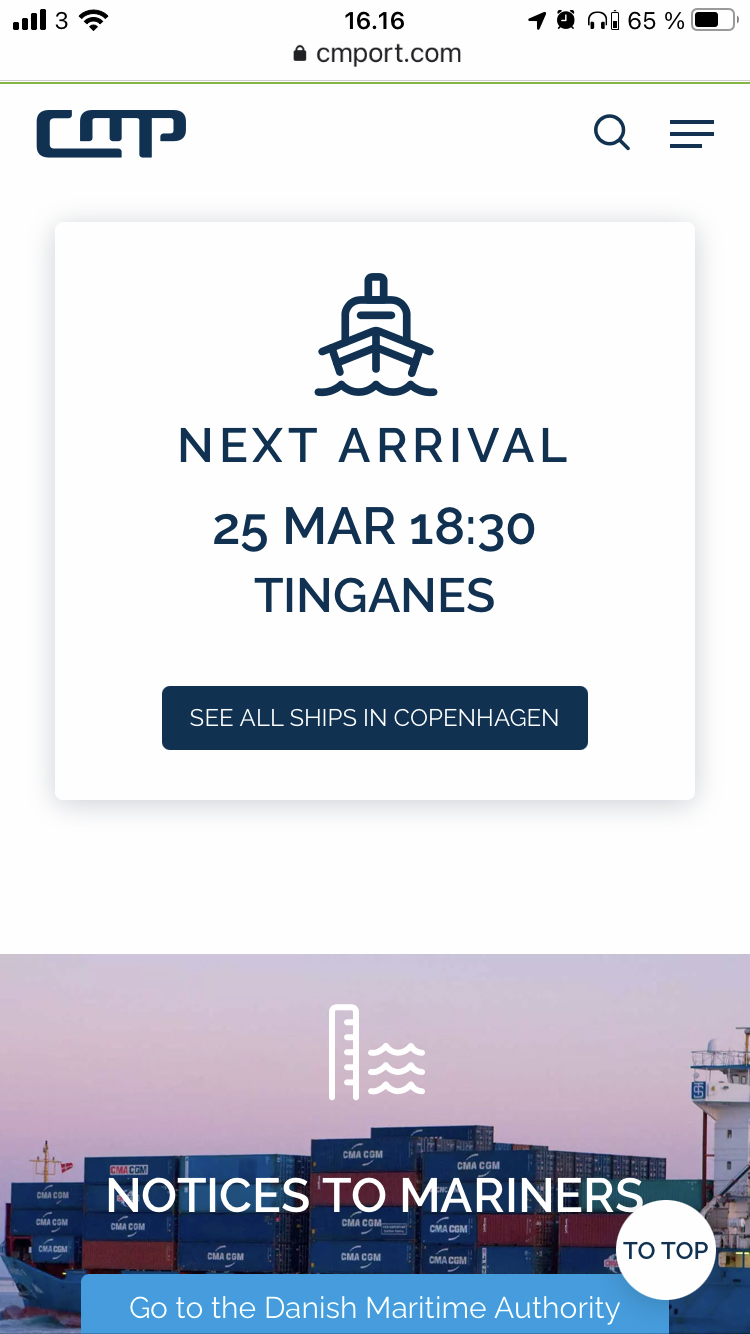 Responsive design
For us, it goes without saying that users can visit Copenhagen, Malmø and Visby from any type of device.
Annual report
Marketsquare is also responsible for the design and layout of CMP's annual report. To make reading about the company's progress inviting we combined dry numbers with CMP's visual identity and maritime photos. Graphs present key figures and the report replicates the icons used on the website.