Client
Q8
Task
Connect Q8 and Starbucks with each other
Aaaaahhhh, the best coffee on the road
Everyday life can be full of hassle, so a bit of self-indulgence is always welcome. At 108 gas stations around the country, Q8 and Starbucks are ready to make your day just a little bit nicer. So, stop by and enjoy the best coffee on the road.
Film
The campaign includes two films showing everyday situations that call for an unusually good cup of coffee.
POS
The campaign is supported by POS elements at the gas stations, showing enjoyment and a great selection of coffee.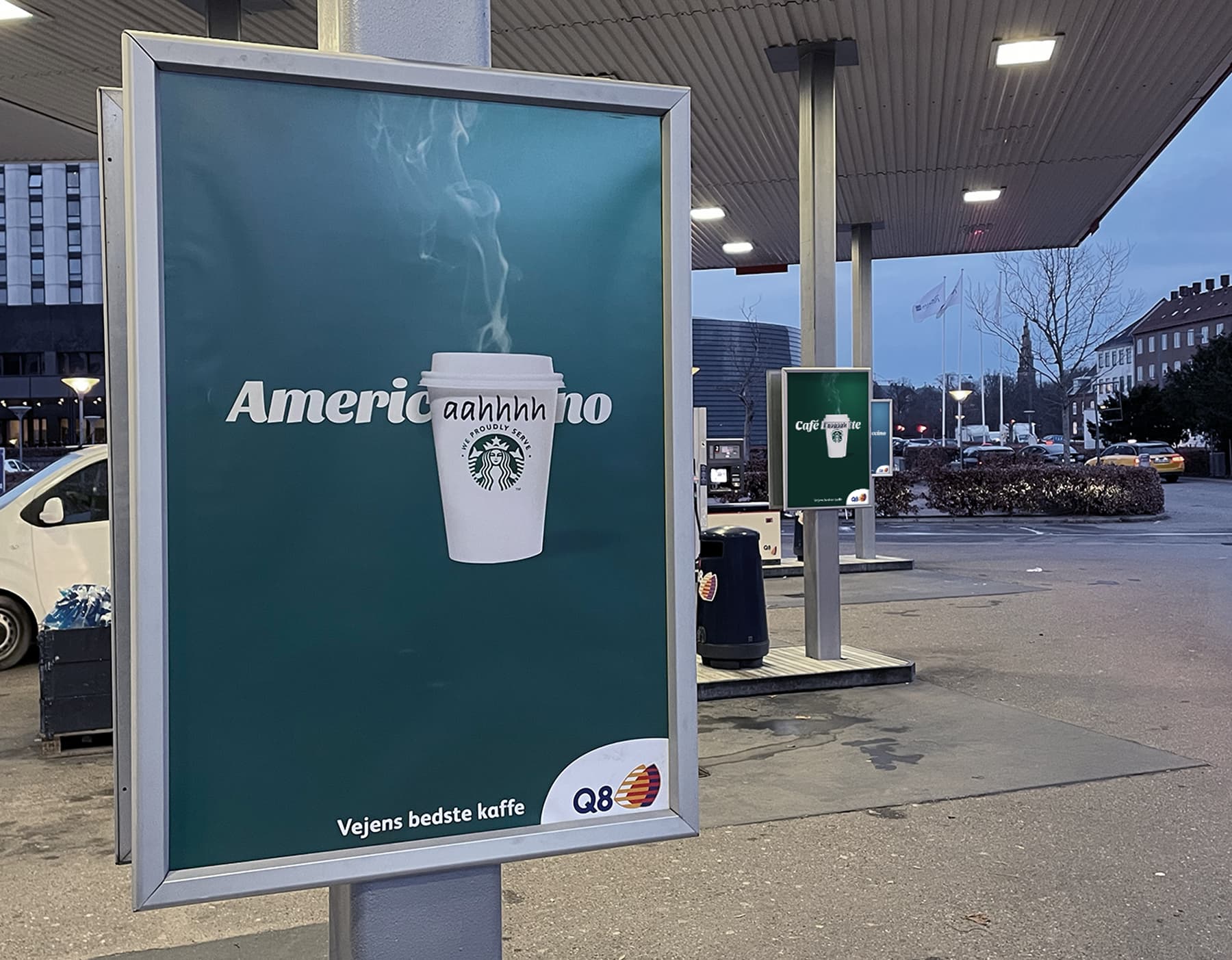 SOME memes
The films were subsequently given new life in the form of memes on social media.