09.09.2020
Our collaboration was launched with a new communication platform that will be revealed in MENY's fifth anniversary campaign.
MENY selects new lead agency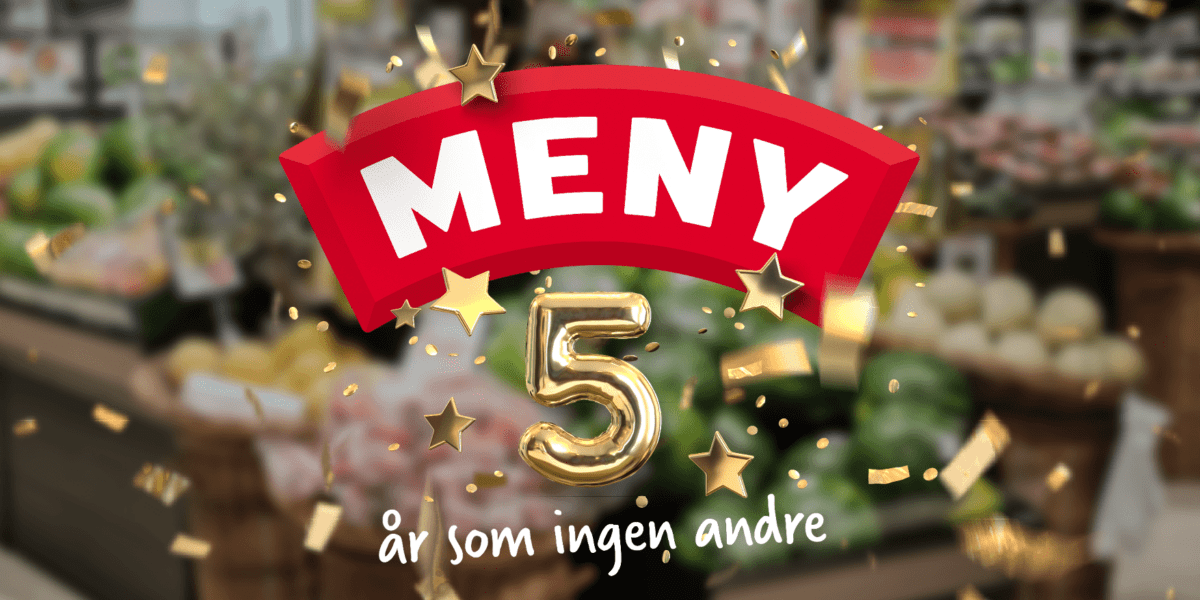 MENY selects Marketsquare as new strategic and creative lead agency
The supermarket chain chose Marketsquare as its new strategic and creative lead agency. The collaboration will be launched with a new communication platform to be revealed in MENY's fifth anniversary campaign.
After being involved in introducing the MENY chain five years ago in Denmark, Marketsquare has developed printed and digital content for MENY's magazine Mealtime, in addition to other individual projects. When Carsten Kure became the head of marketing at MENY on 1 March 2020, the task was to develop a new communication platform that would initially be executed as part of the chain's fifth anniversary. Kure gave Marketsquare the opportunity to make a bid, which ultimately resulted in Marketsquare being chosen as MENY's new strategic and creative lead agency. As Kure explains:
"Excellent insight into retail in general, combined with a specific understanding of supermarkets, is essential to working with a chain like us. Of course, it's also absolutely critical that you can dispense all of your knowledge and strategic insight at a highly creative level to contribute to strengthening our brand. I think we've found a partner in Marketsquare that is certainly capable of living up to this. They have provided us with an incredibly experienced and highly qualified team that delivers not only excellent feedback, but we also have just the right chemistry." Kure continues:
"Our first joint project has been to reveal our new communication platform during MENY's fifth anniversary campaign, which will last ten weeks. I think we engineered a campaign the captured why MENY is like no other: our staffed departments, our range of products, the shopping experience and our highly professional staff."
Numerous strengths
"We can't hide the fact that MENY has long been on our list of desirable clients that we would be unusually proud to be given the chance to work with closely. We're also exceptionally pleased that MENY has chosen us as their lead agency. In a market where pretty much everything seems be a race to the bottom in terms of price, digital checkouts and cutting back on staff, MENY has numerous strengths that distinguish it from the crowd. It's fabulous that we now get the opportunity to be part of sharing all their great stories."
– Camilla Flindt Hjælmhof, COO and partner, Marketsquare
Daily collaboration
"It might sound banal, but any collaboration based on mutual trust and openness is bound to lead to the best solutions. We have an incredibly close dialogue with Carsten and his team. Everyone can be honest – not just when there's smooth sailing but also when things are a bit choppy. This not only makes everything more rewarding, but it also makes it more fun to work together," enthuses Flindt Hjælmhof.
For more information please contact Camilla Flindt Hjælmhof at: [email protected], tel.: +45 5136 2685.
Share