Client
STARK
Campaign
Hijacking a sponsorship
"Merci" to all the country's craftsmen
How do you hijack a sponsorship you don't have? STARK chose to pay tribute to all the craftsmen who had prepared Denmark for one of the world's biggest sporting events. This way, the craftsmen became the real stars in the eyes of STARK. And for a brief period of time, STARK became "Le STARK".
On film, social media, outdoor and radio, we paid tribute to those who had worked hard to make Denmark ready for the whole world to turn its eyes on us. We said Merci to all the country's craftsmen and at the same time, we welcomed them to STARK with good French-sounding offers during the campaign period.
Radio
On national radio STARK sounded very French and at the same time gave good offers on products from STARK.
Outdoor
Along the route of the three stages of the Tour de France in Denmark, STARK outdoor moved in, paying tribute to the Danish craftsmen.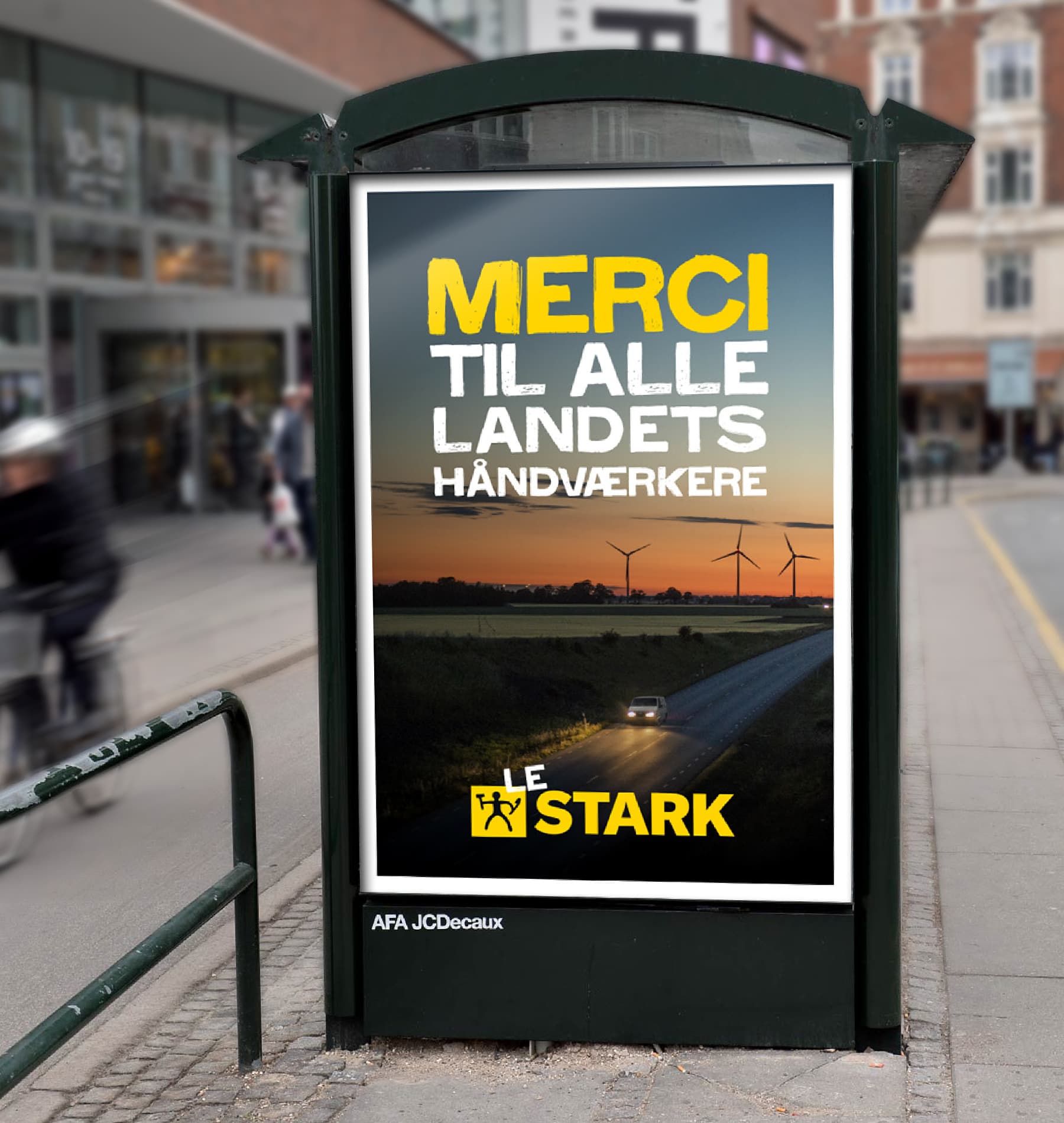 Social
In addition to the film being shared on Facebook and Instagram, we used social media to thank the craftsmen with good offers on products from STARK.